---
Lecture & Workshop Presentations

Entire Contents Copyright © 1998–2010 CBH
---
LECTURE PROPOSAL
WHY WE TUNE
Aim
This lecture discusses the historic background and need for temperament, as well as introduces various tuning schemes used for early keyboard instruments.
Prior Knowledge or Experience Required
This presentation is particularly useful to advanced keyboard students with enquiring minds. No previous experience in tuning musical instruments will be assumed. Some musical knowledge about the notes of the scale and simple chord structure is expected: More advanced harmonic knowledge is not necessary because all music theory essential to the topic will be thoroughly explained.
Structure
A ninety-minute to two-hour lecture including informal questions throughout.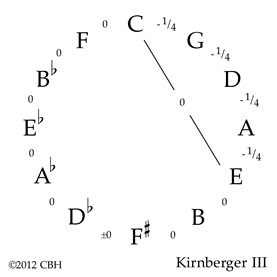 Topics covered
Definition of terms: Tuning & Temperament
Why Temperament is Necessary
The Circle of Fifths
What Bach did Wrong
Various Temperament Schemes and How they Work
Where to Find Further Information
Course Notes
A Temperament Worksheet and Bibliography will be provided to all participants.
Equipment required
Whiteboard & markers OR Overhead Projector & screen
Harpsichord (recommended)
Suggested maximum participants 60

---
---
---