Soundboard installed: Version 3
Compared to Version 2, the soundboard and hitchpin rails, as well as the wrestplank veneer and nuts, are already installed. The bottom is glued in place as well. All the drilling is already done except for the nuts, which for accuracy you mark with a jig and drill after you install the strings.
The remaining woodwork consists of fitting the lid, assembling the stand, music desk, and keyboards. As with Version 2, you do the stringing, voicing, regulation, and decoration.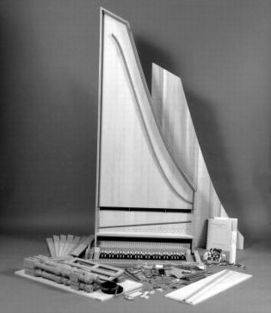 THE PARIS WORKSHOP
Ruckers Single harpsichord,
Version 3